October has been an appalling reading month for me. Along with slowly working my way through "The God Delusion" by Richard Dawkins and "Justice: What's The Right Thing To Do" by Michael J. Sandel for RE, I've managed to read two books completely. The first I finished at the start of the month: Ben Aaronovitch's "Rivers of London" (3 stars) and "Vampire Academy" by Richelle Mead (4 stars). I'm currently reading "The Catcher in the Rye" by J.D. Salinger, and will be reviewing that in the near future.
Next month, along with finishing the book I'm currently reading, I'm going to give myself a target of (a very pathetic) two books to read.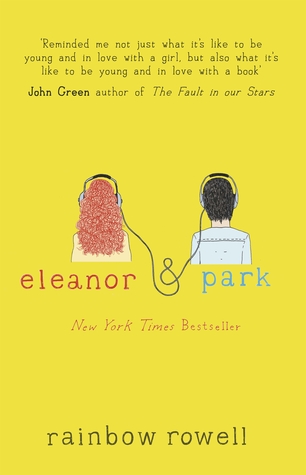 "Eleanor & Park" by Rainbow Rowell
I bought a copy of this book for my best friend Amy on her birthday, and she really enjoyed it so has let me borrow it to have a little read. I'm actually pretty excited to get on to it, especially considering I enjoyed Landline a lot a couple of months back. Rainbow Rowell is a superb author so I'm interested to see which book I prefer!
"Wolves" by Simon Ings
I borrowed this book from my sister, and she read it a few months ago. She had pretty mixed opinions on it, so I thought I'd give it a little read and see what I think!