Last month, I managed to read two books.
Eleanor & Park by Rainbow Rowell
(5 stars) and
Girl Online by Zoe Sugg
(5 stars). Not great in comparison to other months in 2014, but not too bad.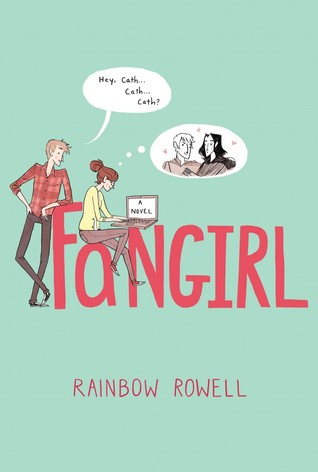 This month, I've already managed to finish
Fangirl by Rainbow Rowell
and I hope to also complete
The Handmaid's Tale by Margaret Atwood
and
The Witches
by Roald Dahl
, which I said I was going to read in December but never managed.
My lovely sister bought me
The Handmaid's Tale
for Christmas this year, because I'd wanted to read it for a while, as it was on the English Literature A2 reading list, and even though I never continued with English, the idea of the story really intrigued me.
I'm wanting to read
The Witches
because it's going to be quite a light read. I've not read it since I was small, but I'm hoping it'll be one I can literally zoom through at the end of the month.
I'm not going to aim to high this month, mainly because I've got a lot of coursework deadlines coming up at the end of January which I'll have to be focussing on. Nonetheless, we shall give these books a shot.
Furthermore, I have now set myself a reading goal for the year. Last year I aimed for 35 books and completed 39, so this year I'm aiming for 40 books. which I think will be quite achievable if I work hard and crack on with them. We shall see!
Let me know in the comments below how many books you're aiming to read in 2015!